Features:
A masterpiece in expressiveness and functionality as a piano or stage piano
Super lightweight, excellent cost-performance
The synth engine and effects are in the same class as high-end machines
Up-to-date external connectivity and controller functions
Newly released by Yamaha, an 88-key piano synthesizer!

Until now, the mx series was a pair of 49- or 61-key compact, lightweight, "carry anywhere synthesizer," which used the same high-quality sound engine and waveform library as their "motif" range of high-end synths.
But with this release, we now have an 88-key full-size "piano synthesizer" on the scene.
Excellent Expressive Power


The mx series includes two lightweight, cost-performance oriented synths: the compact mx49, and the standard size mx61. The mx88, however, adds an 88-key, hammer action keyboard version to the series, in order to make the most of the superior sound engine.

Seeing as they're calling it a piano synthesizer, they are showing the allure of the unit's expressive power as a piano, as well as its superior piano sound. Indeed, the unit has been made in a very "Yamaha" piano way, with the keyboard and sound engine very thoroughly fine-tuned and matched.
Sound Engine Direct From High-end Synths
Of course, the mx inherits the high-end class motif synthesizer sound engine, with its synthesizer and electric piano sounds. And they've even generously included a high-quality VCM effects processor. In our video demo & review, we showcase lots of the high-end piano, electric piano and synthesizer sounds, so be sure to have a look and pay attention to those sounds.
Interfacing with External Gear
As with other models in the mx series, the mx88 can be connected via USB to your DAW, and this connection provides both MIDI and audio interface. Also, if you have a connection kit, you can connect via USB to an iPhone or iPad, and use apps. Our demo video jumps right in to this aspect of the synth, so make sure you check it out.
Demo & Review Video
Keyboard
The keyboard itself is an 88-key, Grade Hammer Standard (GHS), initial-touch affair. For expressive piano performance, and to make the most of the outstanding sound engine, the touch is exquisite; tuned so as to be neither too light nor too heavy.
Sound Engine
AWM2 Engine
Approx. 166MB Waveform Memory
1,106 Preset Sounds
128 Performances with a max of 16 parts
128-voice Polyphony
All of your sounds are covered, from composing, recording, or playing in a band all the way to synth sounds, every sound you need is here. The piano and electric piano sounds are especially well-matched to the keyboard, and we think they're the best in a synth of this class.
Performance and Arpeggiator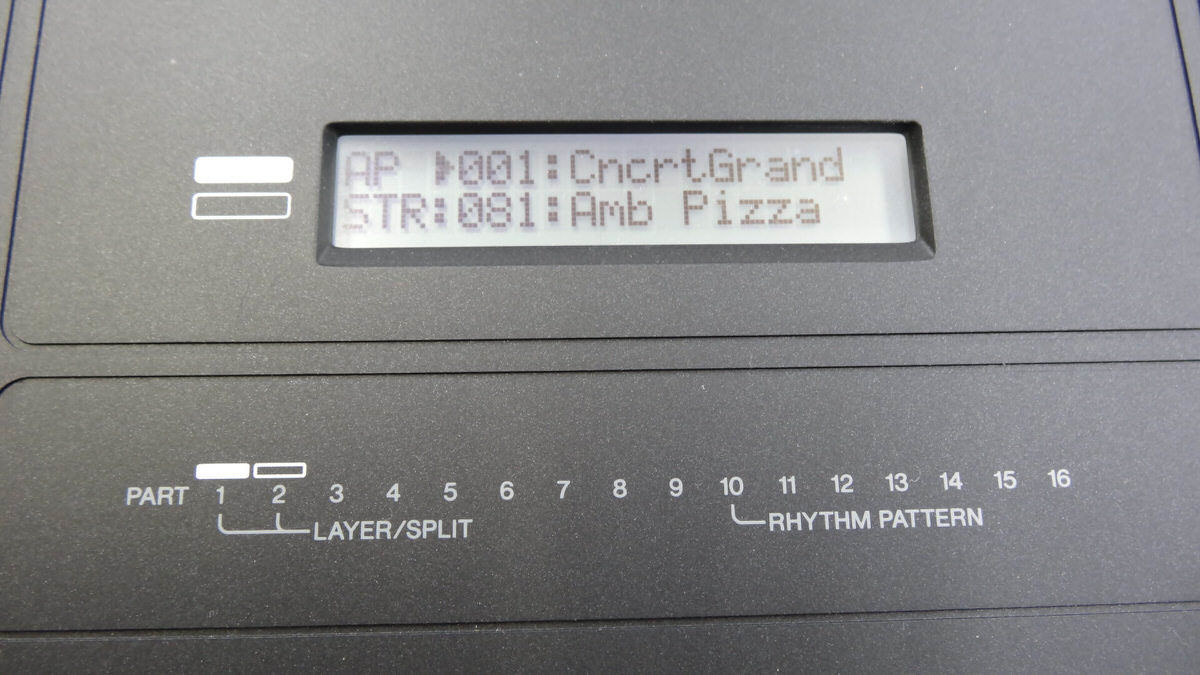 The excellent preset voices, layers, and splits are ready for a variety of situations from live performance to 16-part playback from your DAW.

There are two arpeggiators, with patterns assigned that are tailored to best match the individual sounds. Of course, drum patterns are included as well, so you can begin performance play right away, with the arpeggiators taking care of backing with drums and bass patterns.

When you're sketching rough ideas for songs, just playing these kinds of presets is sure to provide you with a variety of ideas.
Control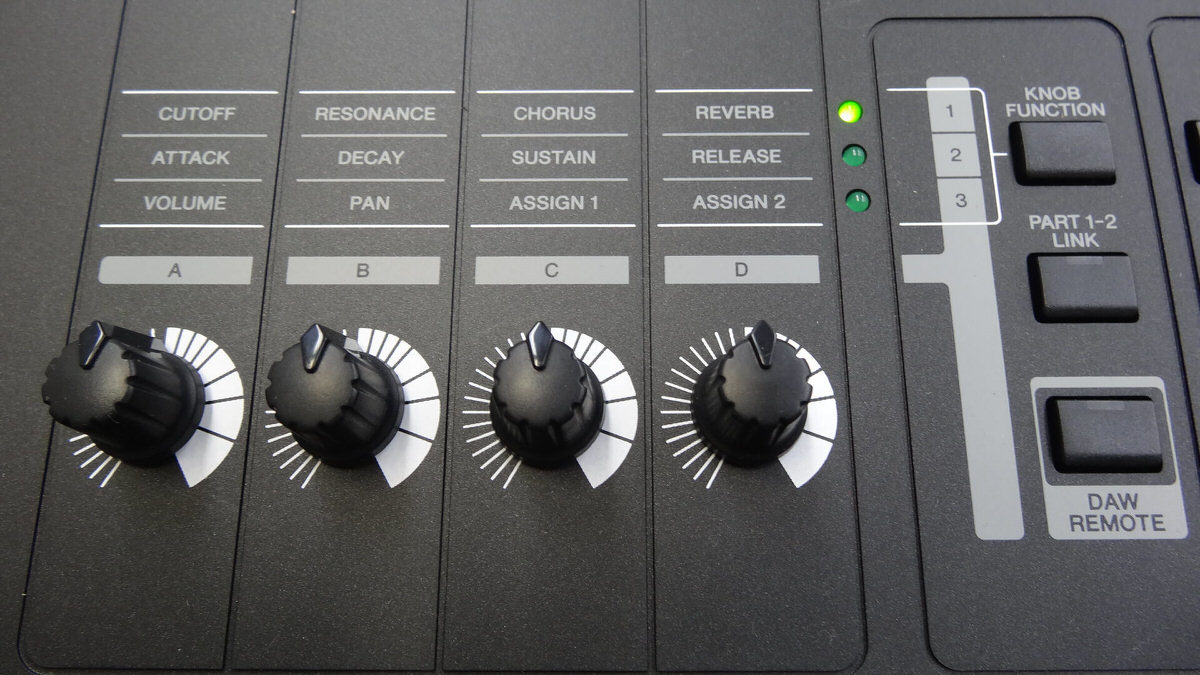 Standard across the board for the mx series is the set of four function-assignable knobs, which allow quick access and editing of the bare minimum essential parameters.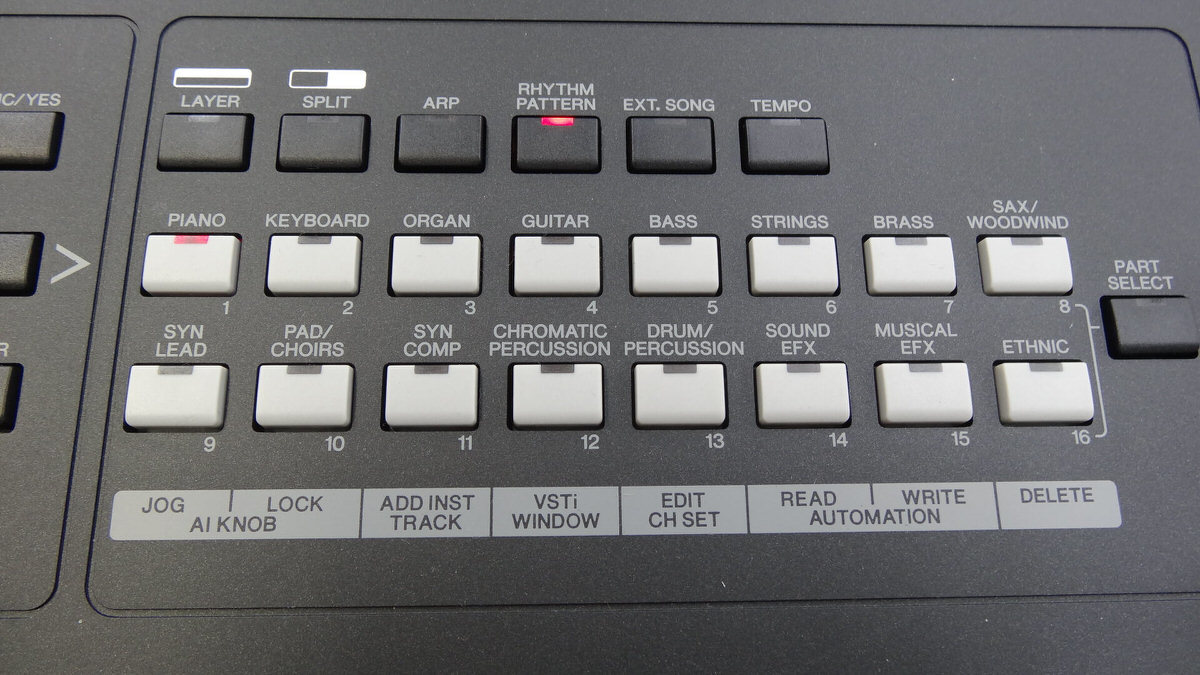 Preset selection is made easy via category buttons located toward the top of the front panel. Also,

you can easily create splits and layers using use one button. Of course, the familiar AI Knob has been implemented on the mx88, which makes data entry stress-free.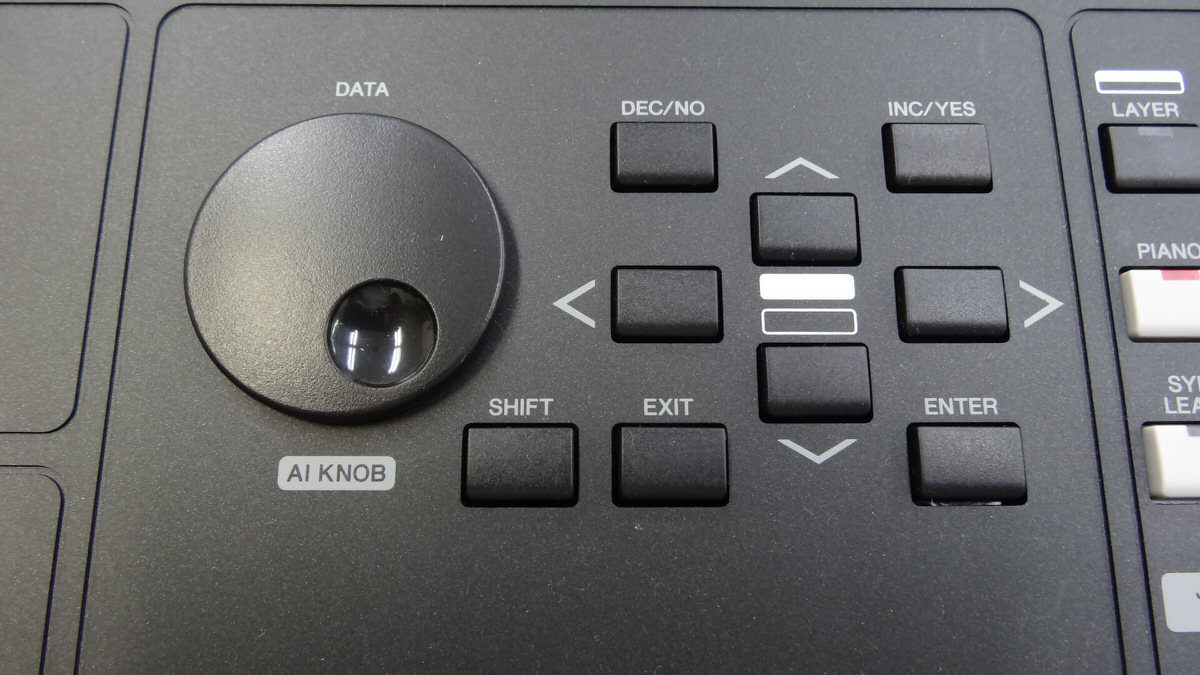 Yamaha Synthesizer Sound Libraries
The latest preset sounds, as well as sounds designed by various artists can be downloaded for free. We think a radical service like this just goes to show that we are now in an era where connectivity between synthesizers and computers or wireless networks is a given.

It is also possible to use Yamaha's free FM Essential app for the iPhone/iPad as an extended FM sound engine for the mx series, which just goes to show that connecting to software is easily doable. We showcase this in our demo & review video, so don't miss it.
by musictrack